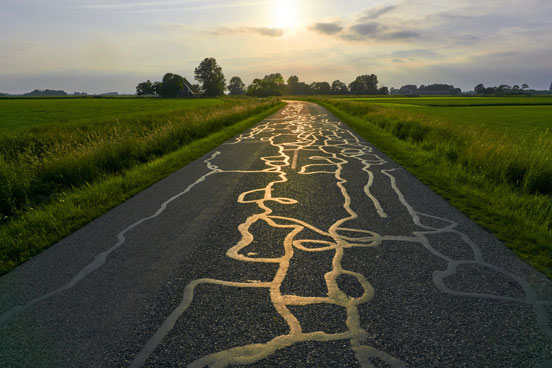 Banish Unsightly Cracks
Two Ways, One Lasting Result
If your business' asphalt surface needs an economical asphalt repair to extend the surface's lifespan, asphalt crack repair from Liberty Sealcoat is a great solution. The asphalt binders break down over time from exposure to several Florida specialties — heat, sun, traffic, and water. Cracks appear as the pavement and subbase shift, allowing in water, which further damages the surface. Our crew uses hot-pour or cold-pour methods for crack repair on an existing asphalt surface or before a new pavement overlay.
Free Estimate
Repair Methods for Cracks in Asphalt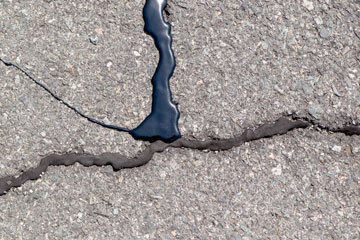 Quick & Easy
Asphalt crack repair allows many companies to avoid pricey full repavement without ceding quality. It's a common maintenance service from Liberty Sealcoat.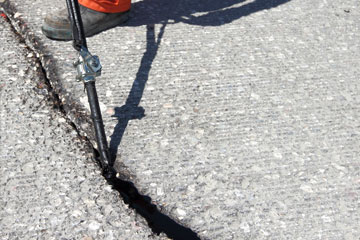 Hot-Pour Method
Using an asphalt-based filler, the material is heated to a liquid state before being poured. The filler is pliable and rubberlike as it cools in the crack, allowing for contraction and expansion as the temperature changes.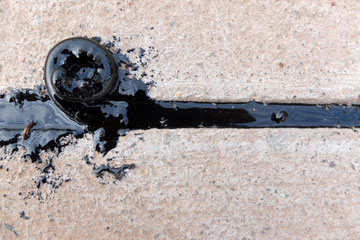 Cold-Pour Method
Water- or asphalt-based, the filler used for cold-pour method becomes a hard solid as it dries in the crack. It's frequently used for low-activity asphalt or short-term emergency repairs.
Asphalt Crack Repair Process
Like several of Liberty Sealcoat's services, asphalt crack repair starts by cleaning the damaged area with tools such as wire brooms and high-volume air. For hot-pour method, a specially designed applicator heats the filler to a precise temperature before pouring into the crack. Cold-pour filler is directly applied to the damaged area and allowed to harden. Benefits of asphalt crack repair include:
Doubling asphalt lifespan with crack repairs & sealcoating.
Protecting subbase & subgrade from water penetration.
Timely repairs are possible at the same time as a pavement overlay.
Providing an even surface for pedestrians & vehicles.
Free Estimate