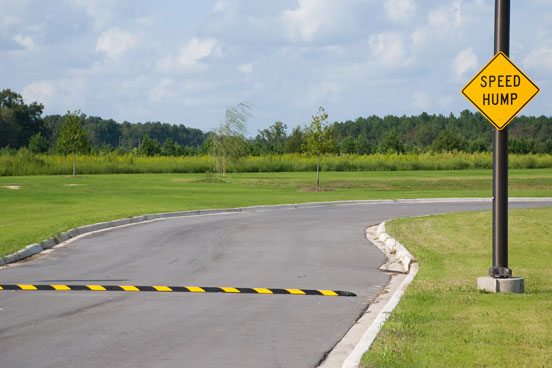 Increase Roadway Safety
Long-Lasting Results
Businesses and residential neighborhoods depend on speed humps to facilitate safety both for motorists and for pedestrians. Speed humps are a measure of traffic calming that reduce traffic to 10 mph-20 mph both in residential and commercial roadways. In compliance with evolving roadway regulations, our Florida paving contractors help businesses improve roadway safety while ensuring compliance with local and state regulations. Liberty Sealcoat uses several methods for creating and installing speed humps — each technique is tailored to the functionality needs and usage requirements of each roadway.
Free Estimate
Benefits Of Florida Speed Humps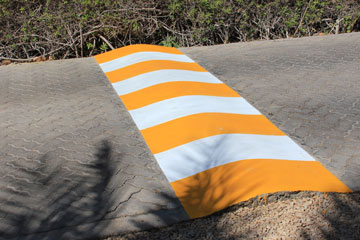 Bright And Highly Visible
Highly reflective speed hump markings are embedded into the speed hump surface during manufacturing. Reflective materials are available in yellow or white squares.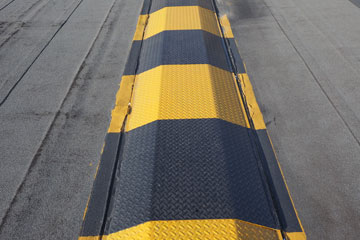 Reduced Motorist Speeds
Speed humps calm traffic and reduce motorist speeding while maintaining continuous traffic flow. These effective safety devices can cover entire roadways or span parking lot lanes.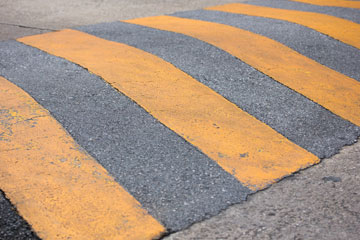 Environmentally Friendly
Introduce an environmentally friendly solution to roadway safety issues with Liberty Sealcoat speed humps made from 100 percent recycled rubber composite or recycled asphalt.
Speed Humps Installation Process
Speed hump design comprises a series of interlocking units made from recycled materials, recycled asphalt, or new asphalt which is placed at mid-intersection for ideal functionality. Speed hump installation begins with a thorough cleaning of the existing asphalt surface which will act as a solid platform for the speed hump. Our asphalt contractors clear debris and loose particles from the surface with thorough scrubbing and power washing. Once the surface is dry, dimensions of the surface are marked with chalk for construction. As with each type of speed hump, installation requirements depend upon the chosen material, local roadway regulations, and the business' preferences and requirements for the safety devices. Benefits of speed humps and speed bumps include:
A quick and simple installation process
Highly visible reflective highway tape
A curved shape which compels slow speeds
Customizable sizing and taping
Sustainability and environmental friendliness
Free Estimate