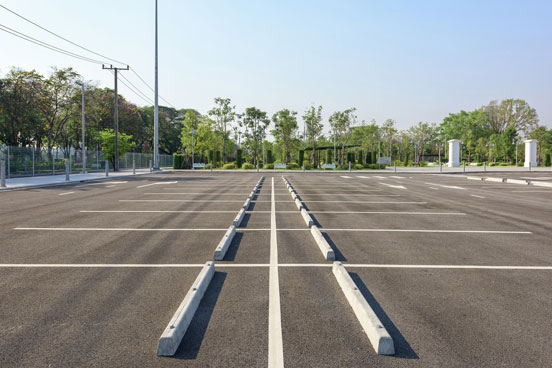 Safer Parking Areas
Precast Concrete Parking Curbs
Bumper blocks, also known as parking curbs, wheel stops, or parking bumpers, are precast concrete barriers designed to enhance the safety and visual appeal of parking areas. Liberty Sealcoat is a leading manufacturer, supplier, and installer of high-quality concrete parking bumpers in Florida available in various sizes, colors, and forms. Whether the objective is to guide vehicle traffic, shield a sidewalk or entrance, or replace weathered parking curbs for a renewed appearance, we provide bumper blocks to meet any project's requirements. Contact our Florida asphalt company for more information and a free estimate!
Free Estimate
Benefits Of Concrete Wheel Stops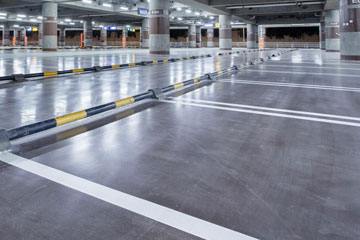 Vehicle Safety
Thousands of vehicle accidents occur every year in parking lots and garages. Bumper blocks help to protect pedestrians from collisions.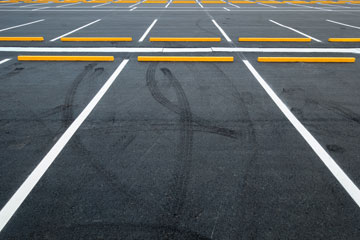 Property Protection
Parking curbs establish barriers between vehicles and property, such as signs, mailboxes, and other cars, and help guide unwanted traffic away.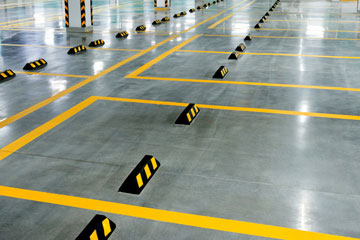 Curbside Appeal
Scuffed or missing parking bumpers are eyesores, but new concrete wheel stops instantly beautify a parking area and last for years.
Custom Bumper Blocks
Liberty Sealcoat manufacturers custom parking bumpers for myriad industries, locations, and purposes. We design low-profile wheel stops that blend into the surroundings at multi-family residences and retail complexes, as well as heavy-duty bumper blocks that withstand impacts from commercial fleet and construction vehicles. We also produce weather-resistant parking curbs that hold up to the heat and humidity, as well as fluorescent car stops that stand out in dimly lit parking garages. The following are more common uses for bumper blocks in Florida.
Protect signs, utility poles, and garbage receptacles from vehicle collisions.
Prevent runaway shopping carts from collisions with parked cars.
Direct traffic away from pedestrians at schools, churches, or retail businesses.
Enhance the look and value of public parking lots and garage structures.
Liberty Sealcoat also provides line striping and other concrete and asphalt services related to parking area projects. Contact us today for more information!
Free Estimate