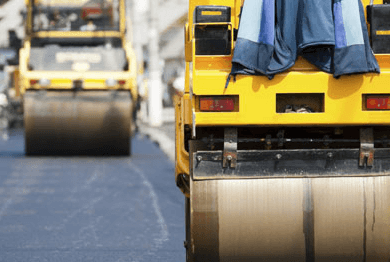 Florida's Best Sealcoat Company, Liberty Sealcoat, Launches Sophisticated, New Website
Aug 24th, 2016
Liberty Sealcoat, Florida's Best Sealcoat company, offers premium paving and sealcoating services throughout Florida, has just launched a sophisticated, new responsive design website. It displays optimally on all devices, showcases the company's high quality services and experience, and allows site visitors to get a free estimate quickly by sending an online message.
High Quality Florida Paving and Sealcoating Highlighted
From the homepage to the contact page, the new website is designed with the person searching for a high quality Florida paving and sealcoating company in mind. The company's primary services - Florida Sealcoating, Parking Lot Line Striping, and Florida Paving and Patching - are prominently displayed on the homepage, along with advantages of doing business with the company and a form to request a free estimate. Site visitors can easily link to interior pages with more information on Liberty Sealcoat and the services it offers, customer testimonials, and a blog.
Free Estimate for Florida Sealcoating and Paving from Liberty Sealcoat
In addition to text describing the company's services, options and quality are images that show Liberty Sealcoat's areas of expertise. The images highlight the Florida company's capabilities and experience with businesses and agencies of all sizes. Meanwhile, the easy-to-use form beckons site visitors to submit it for a fast, convenient free estimate for the sealcoating and paving work they need done.